NMIS CO visits RTOC V, CBSUA-CVM
Look II Executive Director Dr. Clarita M. Sangcal, and Planning, and Information Management Division (PIMD) Chief, Dr. Easter F. Oblena visited the Regional Technical Operation Center (RTOC) V (Nmis Bicol Region) and Central Bicol State University of Agriculture (CBSUA) last March 2, 2023. Personnel of RTOC V had a short meeting with Dr. Sangcal to discuss the issues and concerns in the region. With the recent appointment of Dr. Domingo Bartolome D. Gonzaga as Director II, Dr. Sangcal assured them of the management's support to his leadership and that the Central Office would maintain its lines open in working hand in hand with the region. On the same day, Professor Ilene B. Mirabeles, DVM, PhD of CBSUA- College of Veterinary Medicine welcomed Dr. Sangcal, Dr. Oblena, Dr. Gonzaga, Dr. Mateo Puatu and Dr. Alex Templonuevo during their visit at the campus' Veterinary Teaching Hospital. NMIS officials encouraged the veterinary students to take part in promoting meat safety and to consider NMIS as one of their career pathway in the future. ###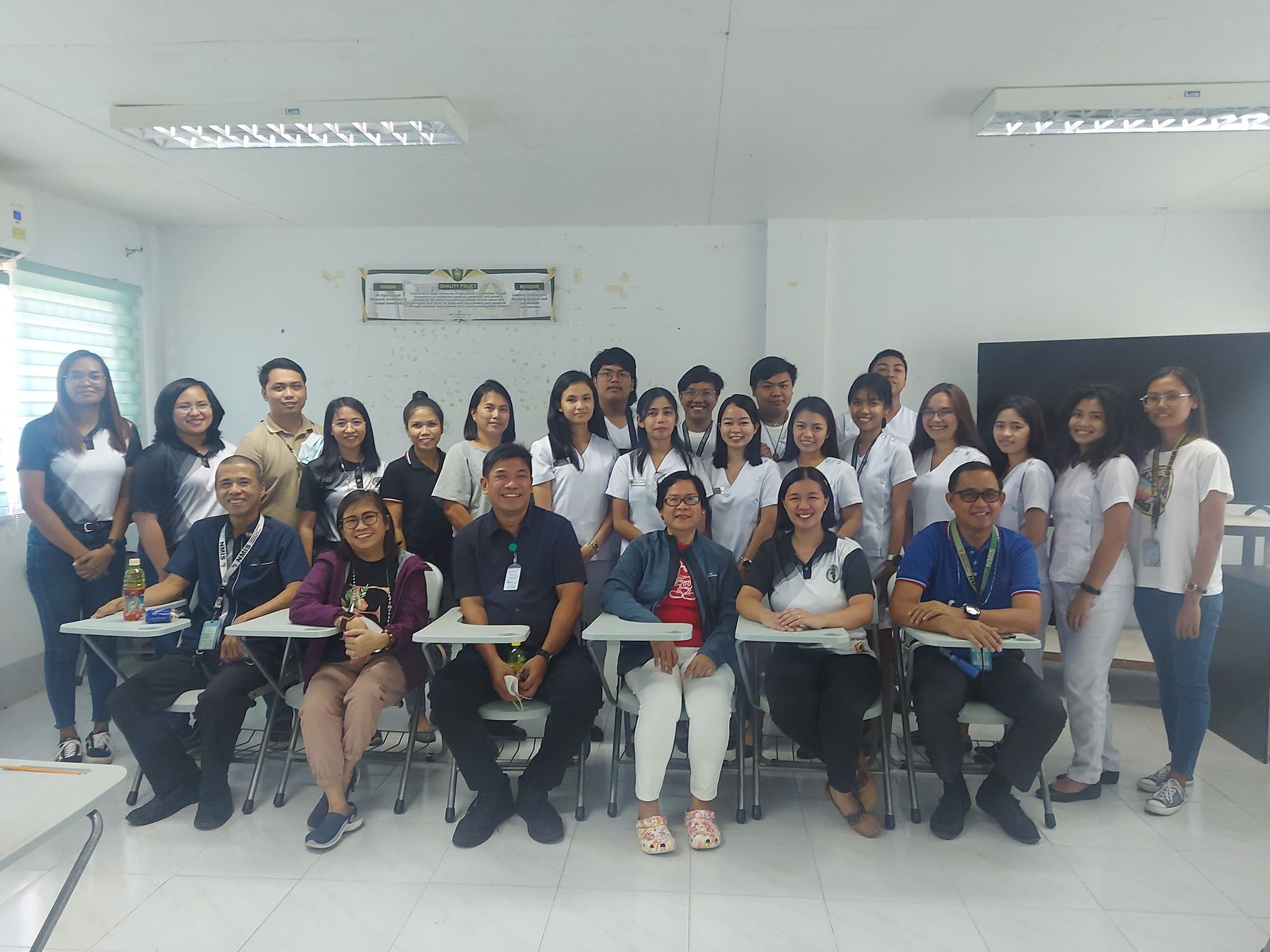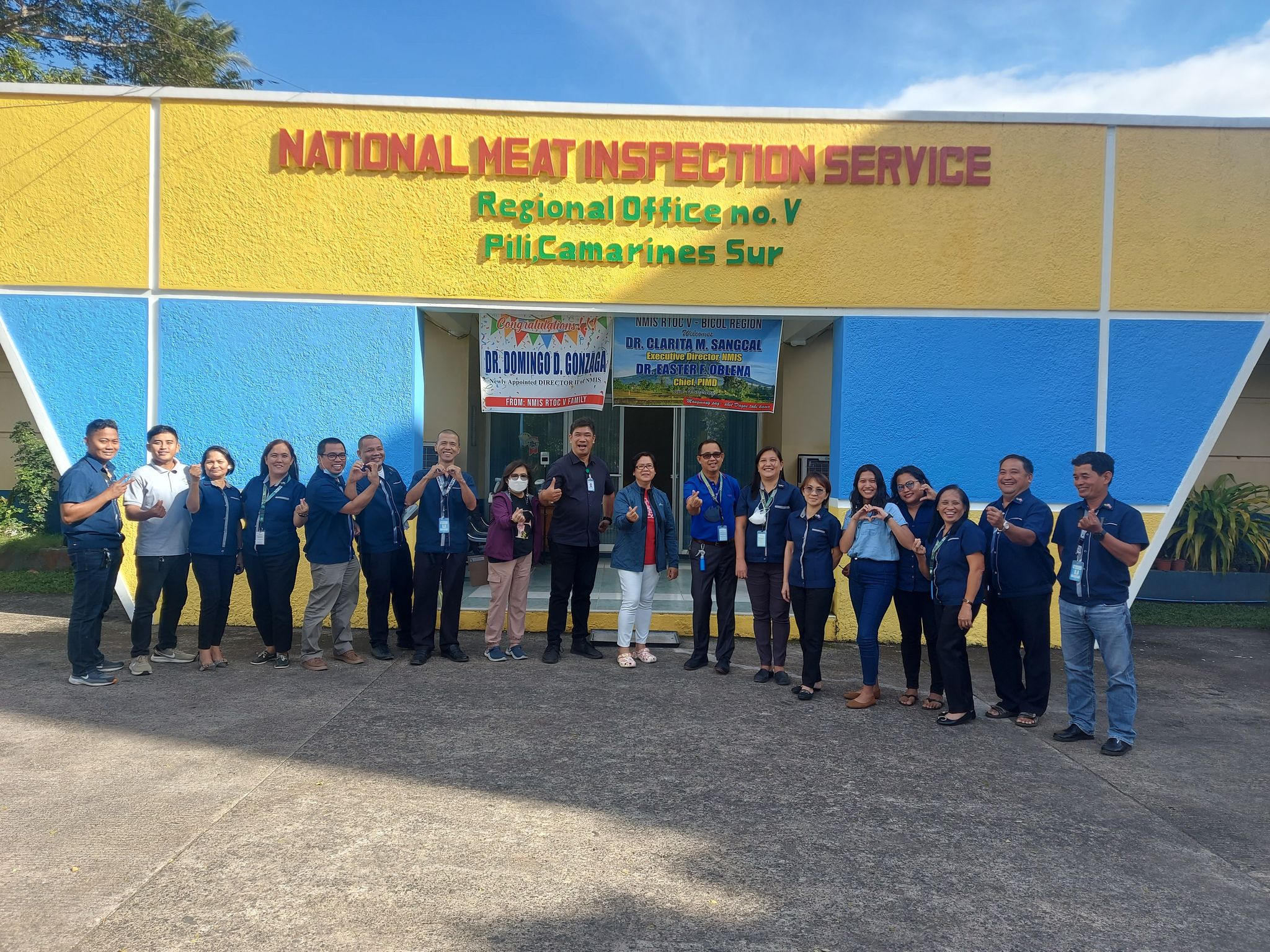 Ms. Katherine Lyka Panizales, RCh concluded her 6-day retooling training workshop
Look: Ms. Katherine Lyka Panizales, RCh., from RTOC 12 Satellite Laboratory, has just concluded her 6-day retooling training workshop for Liquid Chromatography with Tandem Mass Spectrometer (LC-MS/MS) at the Central Meat Laboratory. Ms. Panizales will use the LC-MS/MS for the confirmatory testing of residues of veterinary drugs from suspected meat and offal samples. Congratulations Lyka! The NMIS Family wishes you success on your method development and validation goals! (D. Dimaya)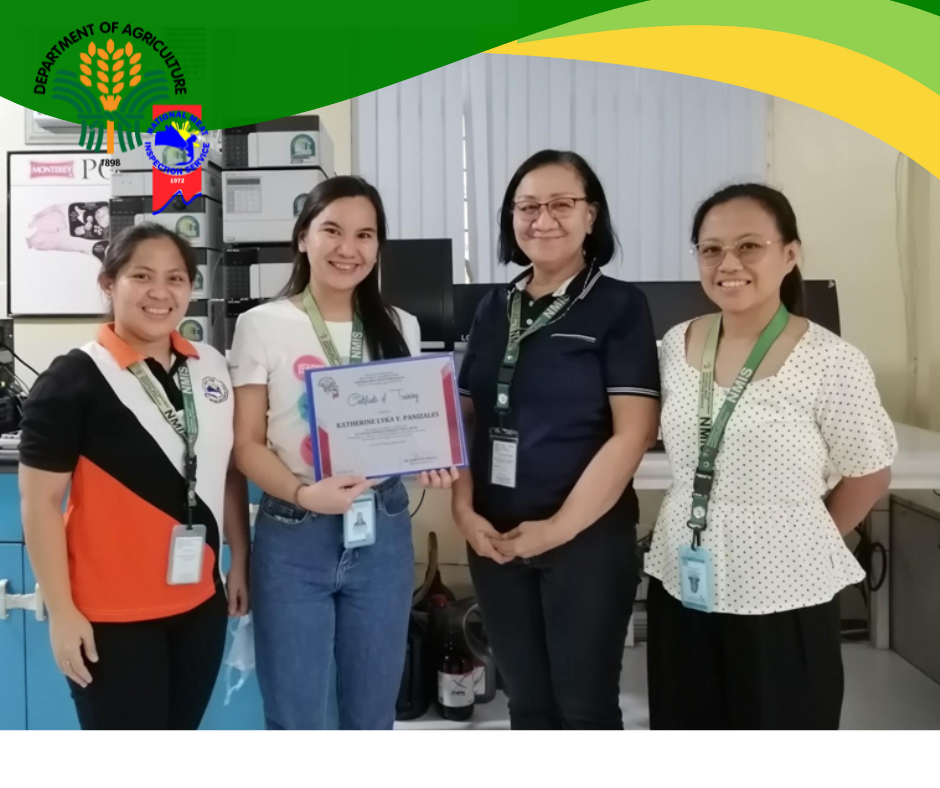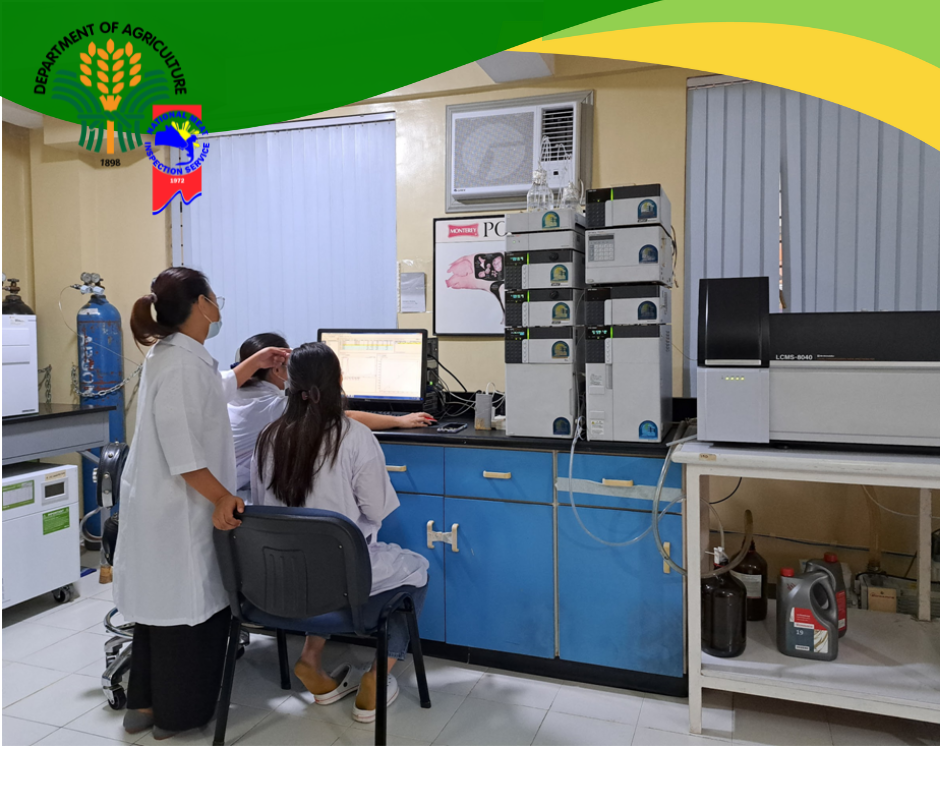 Management Committee conducts First Quarter Meeting
The National Meat Inspection Service (NMIS) Management Committee (ManCom) conducted a joint site inspection for the possible area for the construction of Regional Technical Operation Center (RTOC) Cordillera Administrative Region (CAR) Building in Baguio City on February 20, 2023 as part of the activity for the four-day ManCom Meeting.
Executive Director Dr. Clarita M. Sangcal together with the ManCom team paid a courtesy visit with Regional Executive Director Dr. Cameron P. Odsey of the DA- Regional Field Office (RFO) Cordillera Administrative Region (CAR) on Monday afternoon.
The first quarter ManCom Meeting will focus on the preparation of NMIS programs, targets, and budget proposals for FY 2024 as well as updating on the status implementation of NMIS Programs, Projects and Activities, and Budget Utilization; and identifying and resolving current issues and concerns in the implementation of policies and programs. ### (J.Cambe)
Photo: C. Sombrito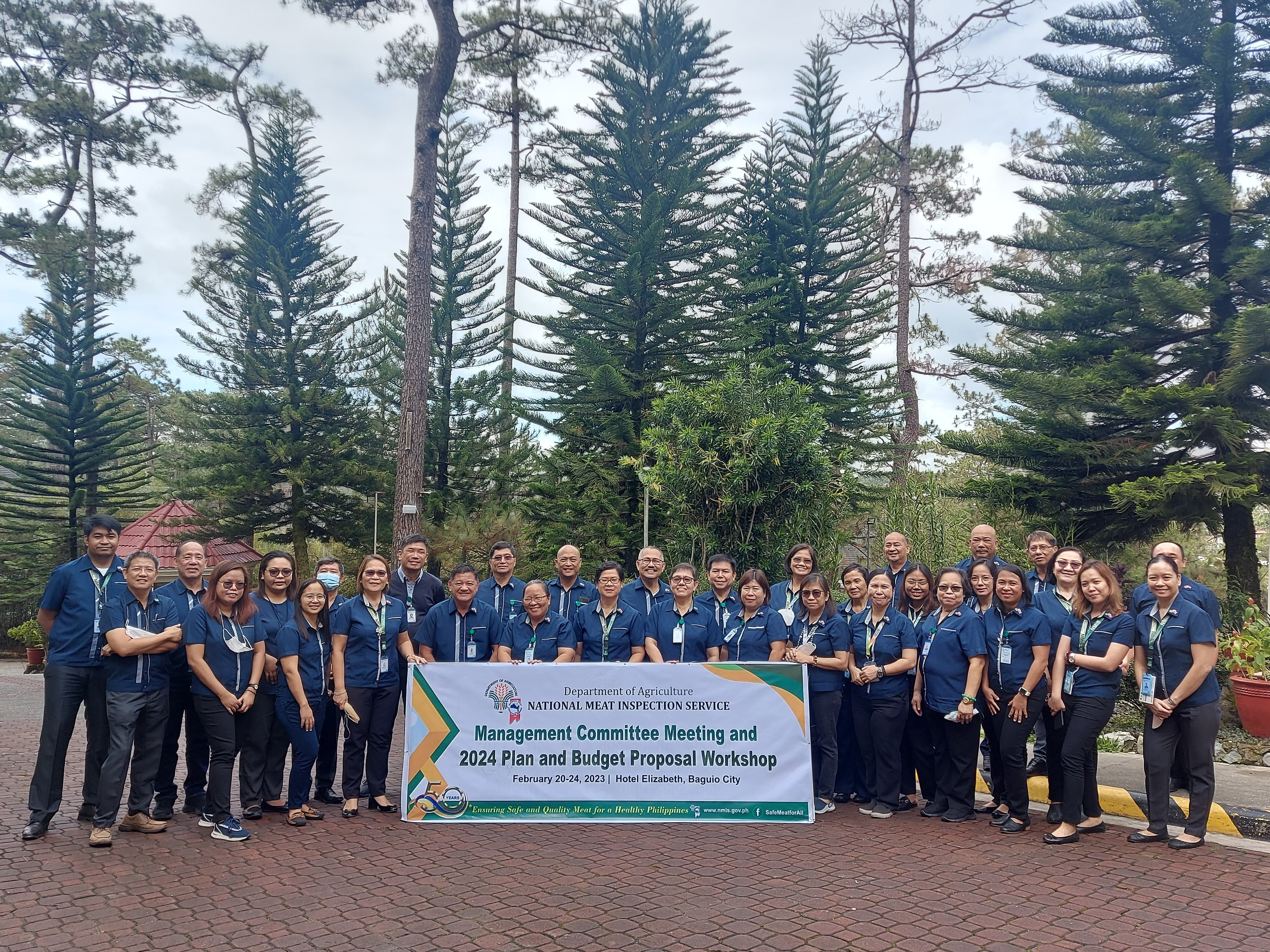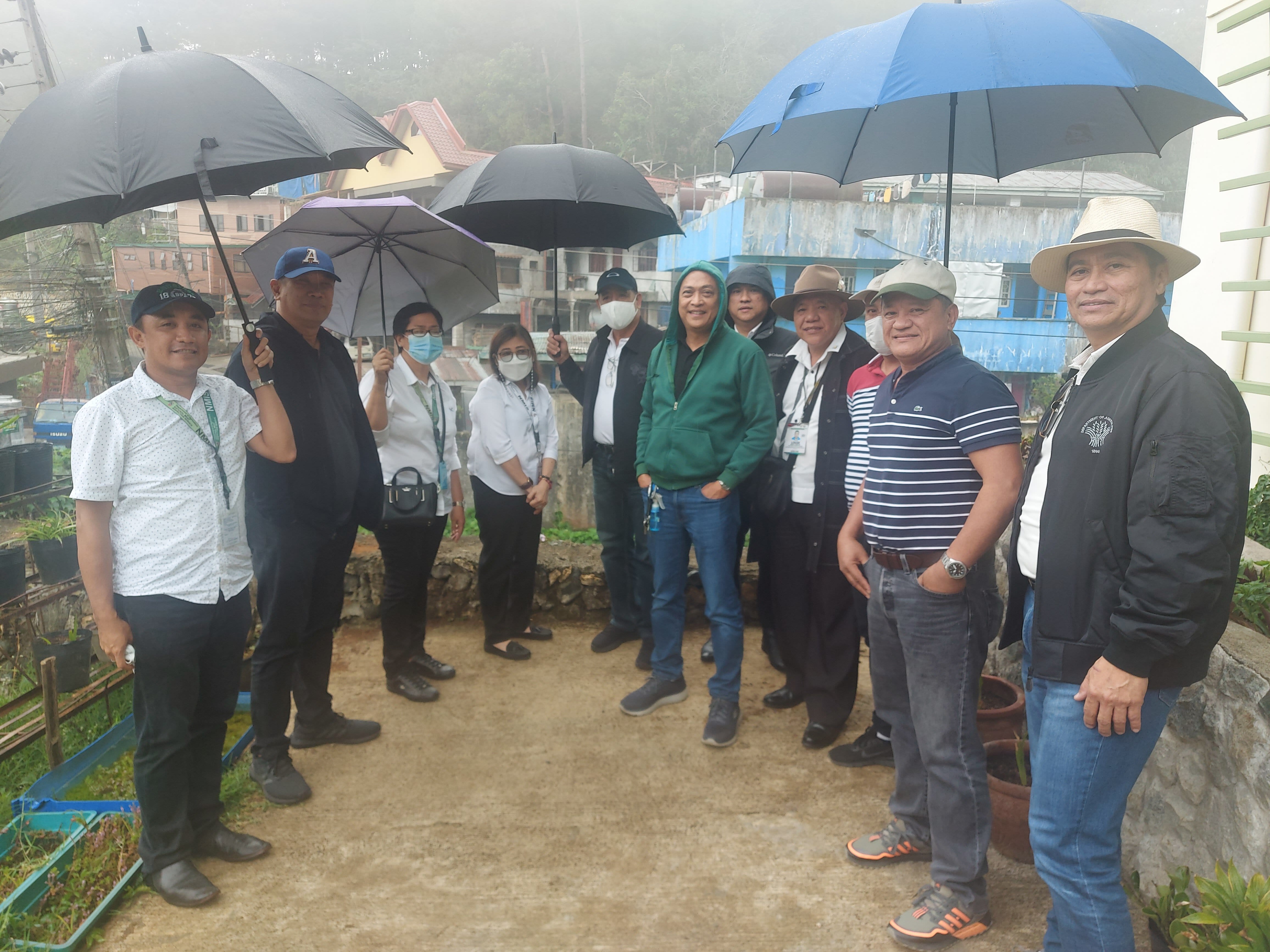 COURTESY MEETING WITH HUNGARY AMBASSADOR
National Meat Inspection Service (NMIS) Executive Director Clarita M. Sangcal met Her Excellency Dr. Titanilla Tóth LI.M, Ambassador of Hungary to the Republic of the Philippines on Friday, 27 January 2023 to discuss the accreditation of Hungary's food safety inspection system governing meat (poultry and pork) products.
Joining the meeting were Mr. Máté Kiss, Embassy of Hungary in the Philippines Head of Commercial Section; Dr. Vernadette Sanidad, and Dr. Theresa Wenceslao of the NMIS Meat Import and Export Division (MIED); and Mr. Jet Ambalada, member of board of directors of the Philippine Association of Meat Processors, Inc. (PAMPI). The group discussed the ways forward to the conducted Department of Agriculture Inspection Mission (DAIM)  last October 10-21, 2022 in Hungary for an Individual Accreditation Inspection and Pre-border Measures for the export of pork and poultry meat.