REGARDING THE ILLEGAL TRADING OF IMPORTED INDIAN BUFFALO MEAT (IBM)
---
This is a public advisory on the illegal trade of imported Indian Buffalo Meat (IBM) in the Philippines. IBM can only be used for meat processing, and not to be sold as-is. Violation is punishable by law.
Recently, the National Meat Inspection Service's (NMIS) Enforcement Section-NCR Regional Office confiscated IBM sold online.
For more information, please read Memorandum Circular NO. 03-2022-010 with the subject: PUBLIC ADVISORY REGARDING THE ILLEGAL TRADING OF IMPORTED INDIAN BUFFALO MEAT (IBM)
COVID-19 Booster Shots by QCHD
The National Meat Inspection Service (NMIS) received booster vaccines from the Quezon City Health Department (QCHD), which were then given to NMIS employees and employees from nearby government offices on December 29, 2021 at the Salvador H. Escudero III Hall.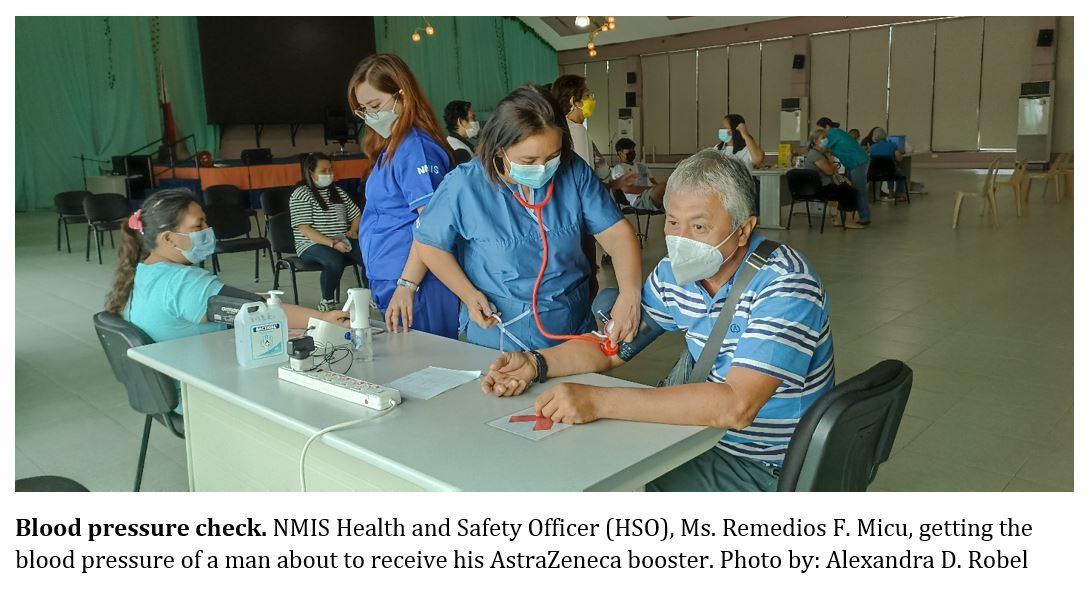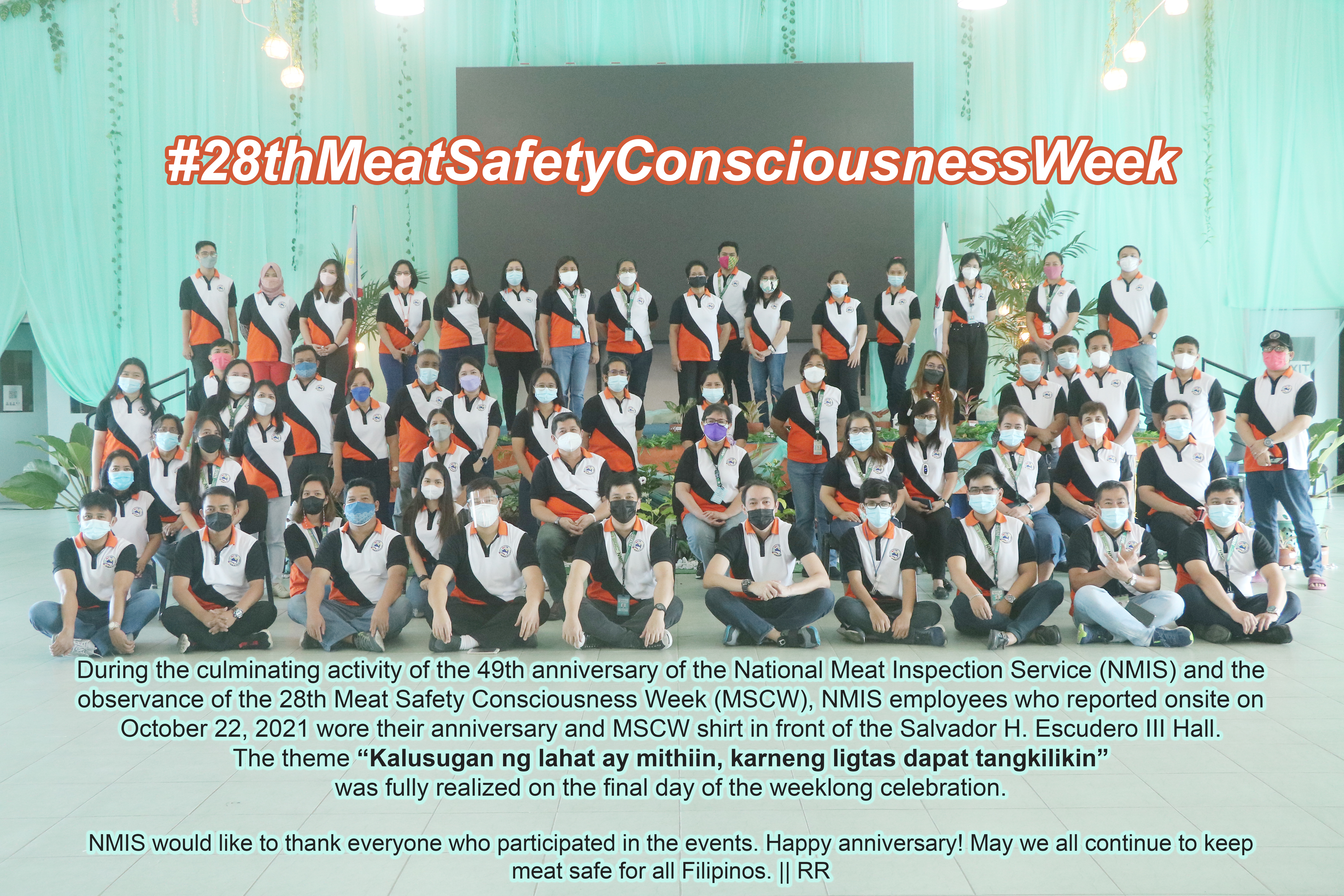 NMIS Celebrated its 49th Anniversary and Observed the 28th MSCW
The National Meat Inspection Service (NMIS) celebrated the opening of its 49th anniversary and the observance of the 28th Meat Safety Consciousness Week last October 18, 2021 at the NMIS Central Office in Visayas Avenue, Brgy. Vasra, Quezon City.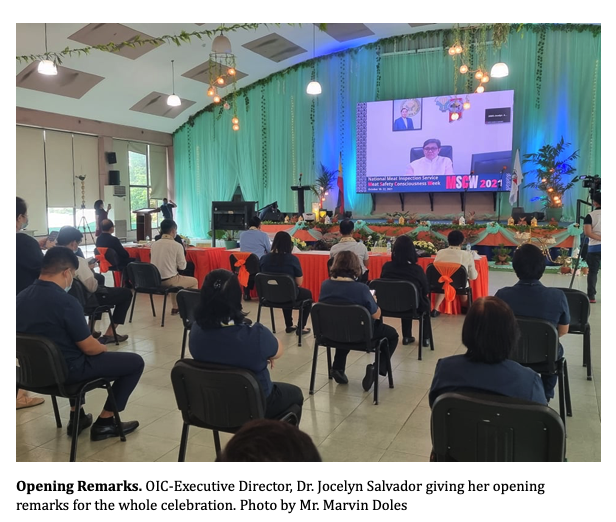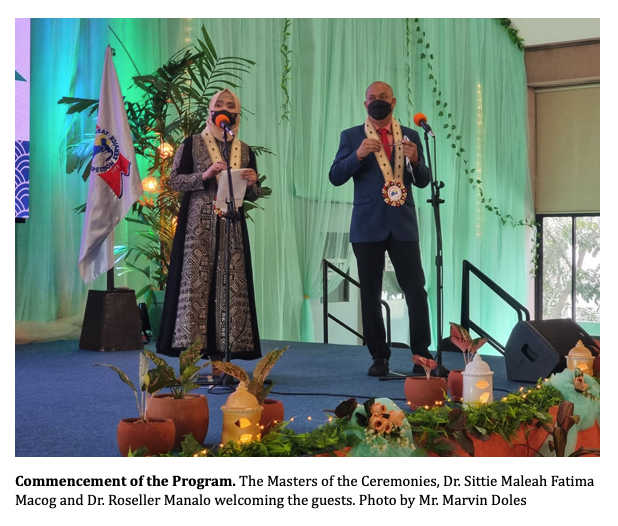 Various activities were held throughout the day. Health and safety protocols were strictly observed and reminded by the Masters of Ceremonies, Dr. Sittie Maleah Fatima Macog, Senior Meat Control Officer, and Dr. Roseller Manalo, Head of the Enforcement Unit of NMIS.