NMIS AVAILED VACCINATION FOR ITS EMPLOYEES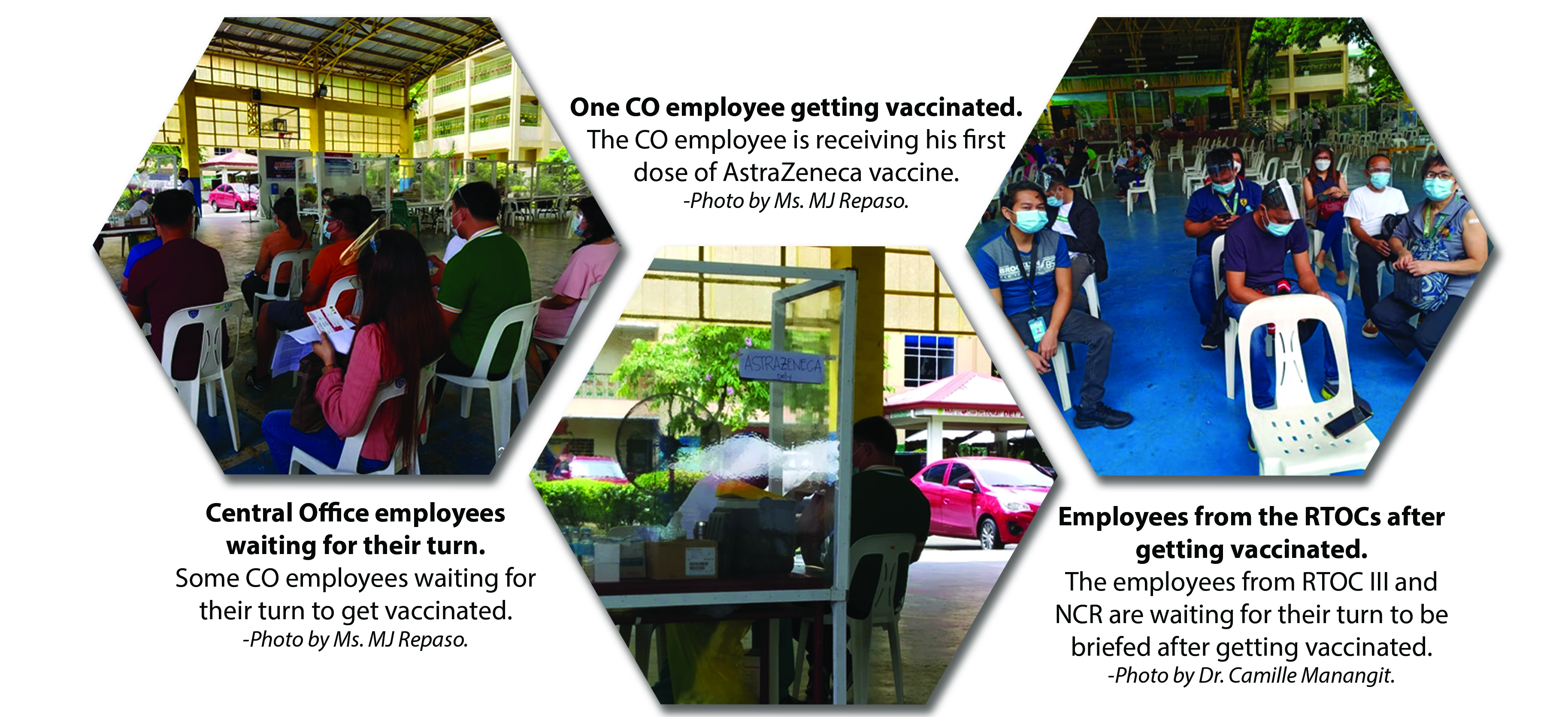 To comply with the national government's effort to achieve herd immunity against COVID-19, the National Meat Inspection Service (NMIS) made efforts to inoculate its employees who are still unvaccinated on July 23, 2021 at Esteban Abada Elementary School in Quezon City.
19 employees from NMIS Central Office (CO), 21 from Regional Technical Operations Center (RTOC) III, and one from RTOC NCR were included in this vaccination effort.
These employees are part of the A4 priority group set forth by the National Immunization Technical Advisory Group (NITAG). The A4 priority group are frontline personnel in essential sectors. ("Fast Facts," 2021).
OATH TAKING CEREMONY OF NEWLY HIRED MEAT INSPECTORS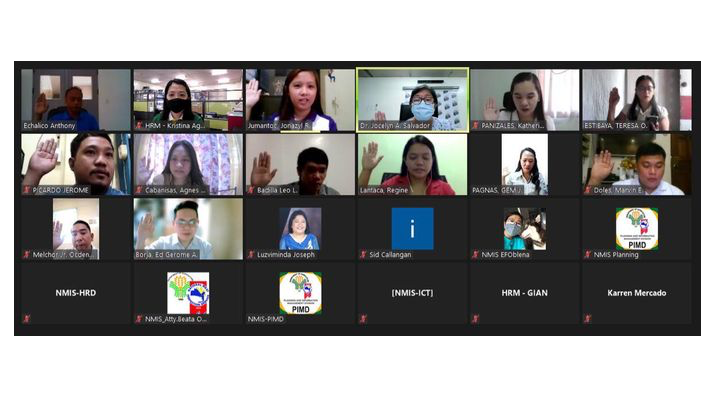 Newly hired Meat Inspector (MI) III employees of the National Meat Inspection Service (NMIS) took oath on July 1, 2021 via Zoom.
Dr. Jocelyn A. Salvador, OIC-Executive Director of NMIS, administered the oath at the Meat Inspection Board (MIB) room of the NMIS. Also present at the MIB room are Atty. Beata Humilda O. Obsioma, Deputy Executive Director for Administration and Finance, and Engr. Erwin A. Ruiz, Supervising Administrative Officer.
For the opening message, Dr. Orlando C. Ongsotto, Deputy Executive Director for Field Operations, who attended the ceremony via Zoom, commended the newly hired MIs "for being able to hurdle the selection process." He added that the main challenge of the job is that the MIs might be assigned to regions away from their families and homes.